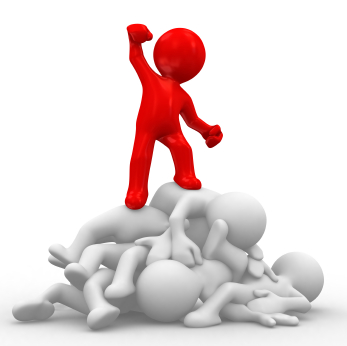 By
Prof. E. Sureshkumar
Director, Centre for English Language Training,
Osmania University College of Engineering
Today, India is one of the fast growing economies. As a result of this job market is expanding. Unfortunately, not many engineering graduates are grabbing the job opportunities as their proficiency level in English is not up to the mark. Students of engineering shouldn't be satisfied with just math, thermodynamics, alkali, chips and transistors. They must work on enhancing their English language skills, communication skills, and soft skills. The engineers to-be must focus on improving their command over grammar, comprehension, report writing, seminar presentation and interview techniques etc. Effective English communication skills are vital to engineering students to enhance their academic performance, employability and personal effectiveness.
Today's job industry wants students who have good communication skills and a dynamic personality. Organizations look for people who can work in teams and who can get along with their colleagues comfortably. Employers are keen on recruiting only those students who possess a right mix of technical skills and soft skills. Hence, it is high time students realized that communication skills in English and soft skills play a pivotal role in their personal as well as professional lives.
Identify your problems:
Many students find it difficult to overcome their English language problems as they lack proper awareness and exposure. Some of their language and communication problems are stated below:
* Incorrect pronunciation
* Incorrect grammar
* Inability to use the right word in the right context
* Inability to adjust their pace, pitch and tone depending on different situations
* Inability to speak clearly and audibly
* Inability to comprehend quickly while reading
* Inability to write effective reports
* Inability to give seminar presentations impressively
* Inability to face interviews confidently

Use of Right Approach:
Learn some useful tips for all skills/sub skills:Get tips from experts and various books on improving the four language skills, viz., listening, speaking, reading and writing and the sub skills, viz., pronunciation, vocabulary grammar and spelling. And you must realize that you need to be equally good at all the skills and sub skills.
Grab opportunities for practicing all skills/sub skills: You must take responsibility for your own learning. You must get opportunities to practice various skills in various situations. You must be very active and get involved in discussions and debates on various topics. It is also a good idea to recall and talk about the language learning techniques and strategies. Also, you must check which of them are effective and which of them are not so effective. You must use the 'good' strategies more often. You must try new styles of learning and apply what you learn in various situations.
Improve both oral and written communication:
You should improve your oral communication by grabbing opportunities to practise conversations, JAM sessions, speech-making, group discussions, debates, seminar presentations, telephoning, inter viewing and role-playing. Written communication can be improved by way of keeping diary entries, letter writing, 'emailing', essay writing, summarizing, report writing, chatting on the net, 'emailing' and 'smsing'.
Tips for improving English language proficiency:
* Learn words in context
* Listen to / watch as many English programmes (on Radio or T.V) as possible and try to repeat the dialogues of the characters by imitating them.
* Do not hesitate to speak to your friends or classmates in English.
* Listen to music in English and repeat lyrics later even though you do not understand what is being said.
* Play as many grammar games / language games as possible.
* Use CDs with listening activities and practise listening exercises using headphones.
* Try to speak on telephone enquiring about a product / service.
* Maintain vocabulary notes. New vocabulary can be learnt from newspapers, books, dictionaries, thesaurus etc. Try to learn at least twenty words each day.
* Use all the new words you have learnt in real life situations.
* Use newspapers for improving English

Tips for Seminar Presentations:
1. Be clear about your topic
2. Make you presentation very purposive
3. Organize the content logically
4. Be clear about time and length of your presentation.
5. Be clear about how you want to make your presentation.
6. Rehearse thoroughly
7. Maintain eye contact with your audience
8. Sound confident, energetic and enthusiastic
9. Answer questions from your audience patiently, frankly and politely.

Tips for report writing:
Be clear with the following to write effective reports.
* Format
* Report checklist
* Report sections
* Table of contents
* Referencing
* Style sheets

Tips for Interviews:
1. Be ready with your updated résumé, originals and their photocopies.
2. Do your research. Know as much as you can about the company/organization.
3. Dress appropriately. Do not wear anything too flashy. .
4. Reach the venue at least 15 to 20 minutes ahead of your scheduled interview time.
5. Do not be in a hurry while answering.
6. Do not speak too loudly or too softly.
7. Make sure your answers are clear, concise and are up to the point.
8. Thank the interviewers before leaving the interview hall.

Follow the above mentioned tips diligently so that you can improve your communication skills in English and become more employable. Try to make the best use of the books and websites suggested at the end. Students of Engineering can also learn and practice the above at institutes like Centre for English Language Learning (CELT), Osmania University. Many engineering students have been immensely benefited from the courses offered by CELT, University College of Engineering, and OU. The chief features of CELT include expert and dedicated facilitators, spacious classrooms with nice ambience and infrastructure and the state-of-the-art Computer-assisted Language Learning Laboratory.
It also uses gadgets like video cameras and LCD projectors for imparting requisite skills and knowledge to its participants. The methodology of teaching at the Centre is interactive and learner-centered. The Centre is trying its best to train the participants to achieve a clear, confident communication and dynamic personality. The participants get training in requisite skills through a wide variety of classroom activities like Pair Work, Group Work, Group Discussions, Debates, Public Speaking, Language Games and JAM sessions.



Posts

: 23


Points

: 71


Reputation

: 2


Join date

: 2010-11-22




---
Permissions in this forum:
You
cannot
reply to topics in this forum